Achieving Defensible Data Privacy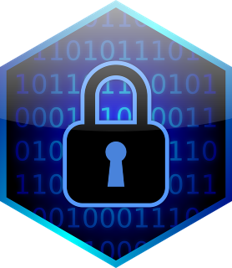 Defensible Data Privacy – Why It's Important
A recent article by The Association of Corporate Counsel (http://www.acc.com) stresses the importance of defensible data privacy: "Organizations' obligations to manage data—and the costs of failure—are growing exponentially." Other sources cite evidence that legal leaders are focused on compliance, risk mitigation and data. Among their chief concerns include:
63% are most concerned about Business Risk
60% say Data Privacy is the biggest legal risk
Cybersecurity Alone Is Not Adequate
Data breaches outpace the increase in cyber security budgets by 200%+. Data is roaming free, untethered, and must be made safe from external threats. 57% of Chief Data Officers estimate the cost of data quality doubled in the past 3 years. To that end, 45% say unstructured data is the focus of data-driven initiatives and agree sensitive data classification is a 'Top 3' initiative.
How to Achieve This Initiative
The ACC article cites 10 key steps to achieve this initiative, including:
Know Your Data
Operationalize Data Retention
Defensible Data Deletion
Data Subject Access Requests (DSARs)
Incident and Breach Management
Heureka's platform supports this initiative in the following ways.
Know Your Data – Data mapping and indexing inventories all unstructured data by context, file type and date
Data Retention Enforcement – files can now be dispositioned based on file create and/or modified date
Defensible Data Deletion – Classification tags assigned to each file indicate retention or file disposal. Dispositions include Quarantine, Collect, Delete or Encrypt. More to come on this topic in a future blog.
DSARs & Breach Management – supporting both DSAR management and breach response workflows with fast data location and indexing, outlined in detail in future blogs…
DSARs are particularly daunting. 30% of respondents in a recent survey expect a significant increase in DSAR requests post-pandemic. The main challenge of DSARs is the difficulty of indexing the data, contributing to the DSAR cost of $1,400.

We appreciate the opportunity to give you a tour. Schedule a demo below.