GDPR-style laws on their way?
The Government Accountability Office has published its findings for a study that was commissioned by the House Energy and Commerce Committee. You can view the GAO report by clicking here. A summary (page 8) shows that GAO is beginning to categorize areas such as collection, purpose, security and accountability and making some recommendations that seem to be aligning more and more with GDPR regulations. Below is a summary from page 8 of the report. Many of these principles align with GDPR regulations.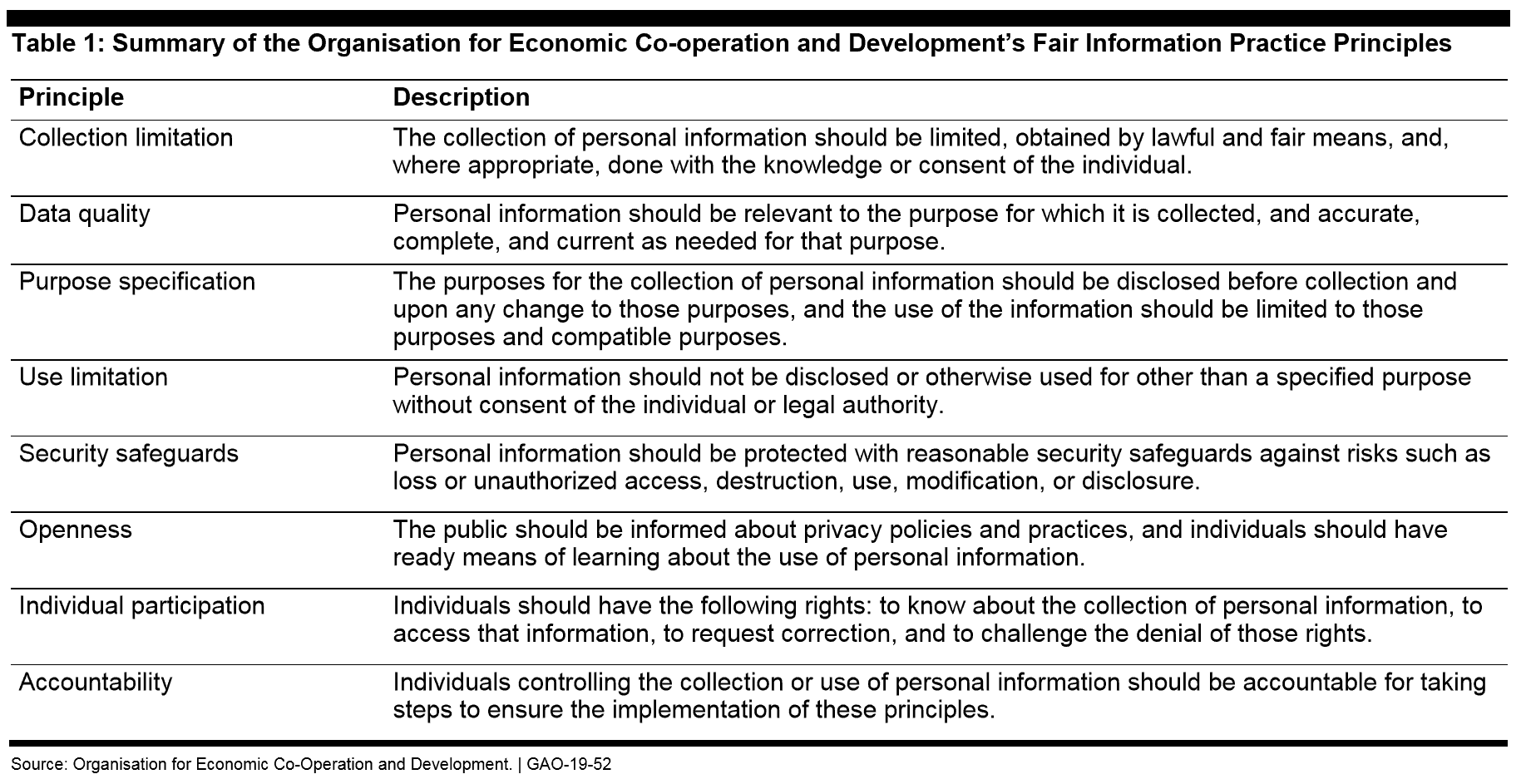 According to ZDNet, The House Energy and Commerce Committee has scheduled a hearing for February 26. The groundwork is certainly being laid right now with a lot of discussion around rights of individuals and privacy of data. The GAO report cites Facebook's Cambridge Analytica scandal as an example of why a federal privacy law is beginning to be a necessity. IoT is also cited as a concern as there are companies who actively sell exact locational data of individuals leading to serious privacy concerns.
This detailed GAO report makes clear now is the time for comprehensive congressional action on privacy that should include ensuring any agency that oversees consumer privacy has the tools to protect consumers -House Energy and Commerce Chairman Frank Pallone, Jr. (D-NJ)