VeloSano 2017: Why I Ride
Author: Nate Latessa, President
Greetings! I'm back for VeloSano 2017 and am very excited to be riding with a team of friends this year! We're looking to raise $3,000 as a team and got a somewhat late start – please help if you can. I said so two years ago, and it is still true: As a general rule, I don't ask people to donate to things I deem important. However, with how cancer has affected my family, I've made VeloSano an exception.
---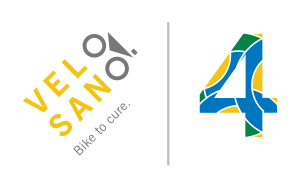 Please donate to our team!
Click the green "Donate to Team" button on the VeloSano site.
---
For anyone that doesn't know what VeloSano is all about, here's the skinny: VeloSano is a charity event and organization which raises money for cancer research at Cleveland Clinic, of which 100% goes to research activities. This isn't just a feel-good charity with celebrity gift bags and advertising taken from donations – the money raised by participants (any money YOU donate) ALL goes to cancer research.
So, why I ride this year is, in part, the same as why I didn't last year. As you may know, my step-father, John, was diagnosed with stage-4 esophageal cancer in April 2015. Our family fought and John battled with everything he had, despite the odds. Mid summer of last year, treatment was taking too much of a toll on John's body without gain, so we decided to stop the treatment and just live. John passed in his sleep, surrounded by his family and the love of his life, on August 7th, 2016.
For 2017 I'm riding to remember John. I'm riding for friends and family that miss him like I do. I'm riding for my mom, who gave up so much, asked so little, and is still here. The past year has been very hard, especially for her, but we are making it. She's making a new life in New York, close to my sister and her family – grandkids, hooray! Nothing could have prepared us for the trials we were facing but some relationships were only strengthened and the struggles helped us gain some clarity on life and what's important. I know John would want me to continue to ride and that's another part of why I'm continuing.
Thank you so much for reading. Not everyone is in a position to donate money, understandably. If you can give, it will be appreciated and go to a wonderful cause. You can also donate your time by volunteering. Everyone is invited to take part in the event weekend and I would love to see you there!