Heureka brings order to unstructured data.
Advisory Board
Ron Copfer, Founder of Heureka Software, is a veteran entrepreneur. Ron has founded or co-founded 15 technology firms in his career. Most recent ventures prior to Heureka were focused in the legal services and eDiscovery space.
Bradford Hegrat is a Critical Infrastructure-oriented security professional with extensive success in security and technology leadership, incident management and response (IR), crisis management, strategic program development and infrastructure solutions. Brad's enterprise and ICS/SCADA experience spans full spectrum of both technical and non-technical security functional areas.Brad has a 19+ yr track record of leadership and responsibility in executive management guidance and advisory services, information security program development including SDL, IR and Business Continuity, and security consulting services. He has served as a corporate liaison for law enforcement, government agencies, and the US intelligence community.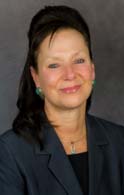 Terry Roberts is CEO WhiteHawk, the first Cyber Security E-Commerce Community – enabling all businesses to have continuous online access to tailored learning, smart buying and connections, to the best products, services, insights and trends industry wide. Previously, Terry was Vice President for Cyber Engineering and Analytics at Total Administrative Services Corporation (TASC). Prior to TASC, Terry was the Executive Director of the Carnegie Mellon, Software Engineering Institute, leading the technical body of work for the entire US Interagency, with a special focus on leveraging and transitioning commercial innovation and acquisition excellence to government programs and capabilities. Before transitioning to industry in 2009, Terry Roberts was the Deputy Director of Naval Intelligence (DDNI).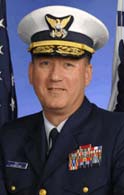 Rear Admiral Robert E. Day Jr., United States Coast Guard (retired) was the Assistant Commandant for Command, Control, Communications, Computers & Information Technology, Chief Information Officer, and Commander of Coast Guard Cyber Command from July 2009 until July 2014. During his 34 year career, he held a broad range of communications and information technology leadership positions responsible for acquiring, operating, and maintaining the myriad of advanced capabilities used by the Coast Guard to execute their extensive missions. He is currently the Principal at Bob Day and Associates LLC.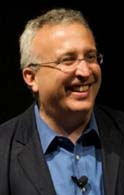 Lev Gonick is an educator, technologist, and smart city architect. He has been teaching, working, and living on the Net for more than 25 years. Lev Gonick is co-founder and CEO of OneCommunity, the award-winning non-profit organization enabling and celebrating innovation, collaboration, and productivity through next generation broadband networks and services throughout Northeast Ohio. Previously, Lev was CIO at Case Western Reserve University from 2001-2013. He and his colleagues were internationally recognized for technology innovations in community engagement, learning spaces, next generation network projects, and organizational development.