Take The "Luck" Out of Compliance
Up to 80% of most organizations data is unstructured. So if you're guilty of ignoring your unstructured data, crossing your fingers and hoping for the best. Luck may be the only thing helping you when it comes to compliance.
The Heureka Intelligence Platform
Heureka has broad endpoint support including macOS®, Windows™and Linux™and can be deployed as a cloud-based or on-premises installation. Our platform helps you gain visibility into existing non-compliance events and gather intelligence on how they occurred.
Autopilot
The Heureka Intelligence platform provides hands-off, automated endpoint sweep for personally identifiable information (PII) including social security numbers, bank accounts, etc.
Safe Zones
Heureka's central command console allows you to easily create compliance "safe zones" and monitor sensitive data that appears in locations outside the established "safe zones".
Intelligent Endpoint Service
Our intelligent endpoint service creates a full text and metadata index, which is stored locally on the endpoint thus eliminating the need to copy and centralize data.
Visibility is the Key to Compliance.
Up to 80% of an organization's data is unstructured. Heureka provides visibility into data across all platforms including laptops, desktops and fileshares. Each system updates daily for a full 360 degree view of risk and potential compliance issues. Heureka's risk dashboard provides instant feedback on daily and monthly risk and provides tools to drill down to file-level information.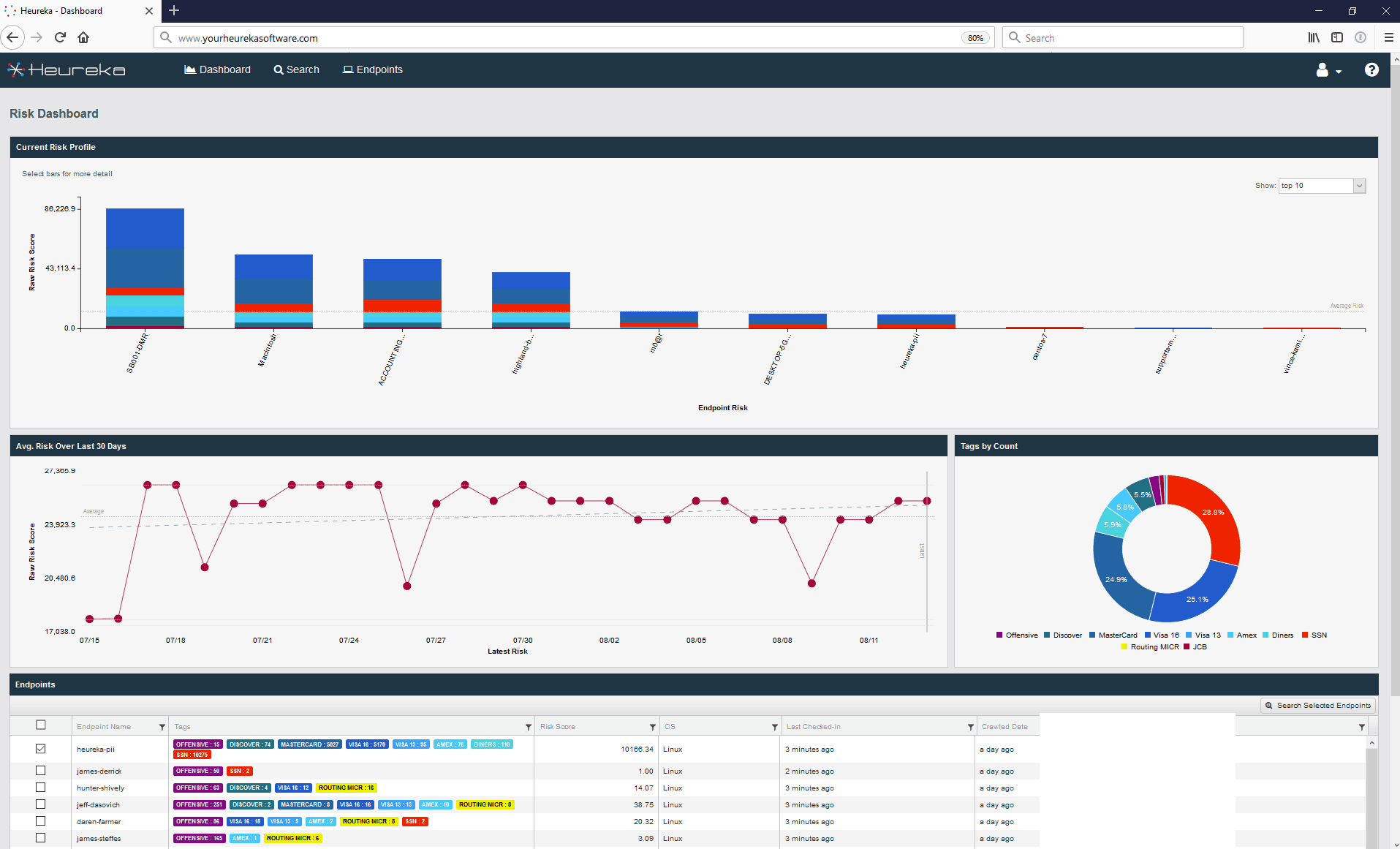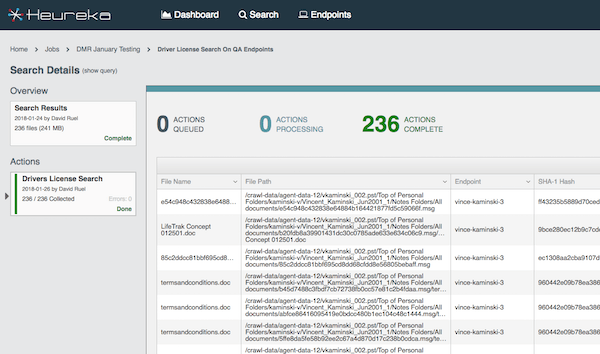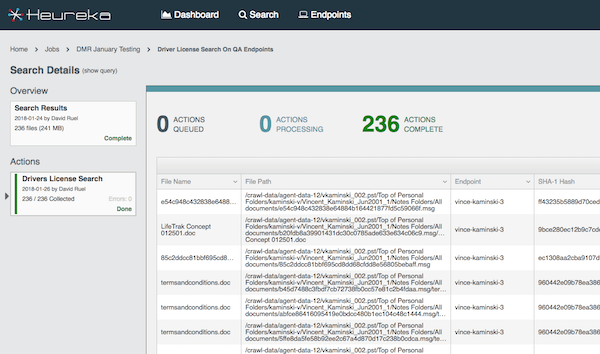 "Dark Data" Has No Place to Hide.
Shine a light on your dark data! Heureka provides complete transparency and visibility into unstructured data across your network. Gathered intelligence is viewed through a single pane of glass where organizations gain real-time intelligence on potential and existing compliance issues. Personally identifiable information (PII) is illuminated on a daily basis allowing you to focus on the highest risk systems. You can take action to remediate files by using quarantine, delete or collection tools at file level across all platforms.
Lightening fast, enterprise-wide data searching and classification.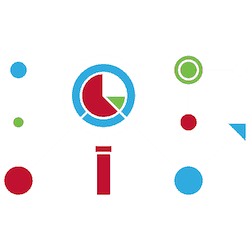 E-Discovery
Search and analyze data at the point of creation allowing you to surgically target and collect only the most relevant data to reduce time and processing costs.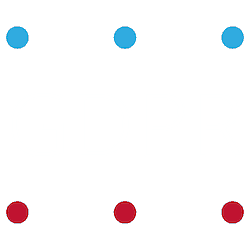 GDPR
Easily comply with GDPR articles
across large organizations such as responding to Subject Access Requests,  Right To Be Forgotten, Right to Data Portability, and more.
Frequently Asked Questions
What operating systems does Heureka support?
Heureka supports Microsoft® Windows® 7+, MacOS® 10.5+ and multiple versions of Linux®.
Do you support file shares?
Absolutely! Heureka works across multiple file shares with options to improve performance when the share sizes get really big.
Does local endpoint indexing slow my system down?
No, Heureka was built from the ground-up with user performance in mind. We have specific endpoint tuning to help throttle and govern the amount of resources the indexer uses when running. Most users will never even know we are there.
Is all indexed information centralized back to a server or appliance?
Absolutely not! All Heureka indexes remain local on each endpoint. We do not duplicate custodian information to search or analyze it. File metadata-only is transferred to the Heureka Command Console when identified via a search.
Does Heureka require extra software licenses such as SQL or Microsoft Office?
No, Heureka uses the opensource PostgreSQL database to hold search query information. No extra licenses are required.