Heureka ACT™
Advanced Classification and Tagging 
Heureka's ACT provides information security, privacy and E-Discovery professionals the visibility they
need to identify and govern critical, sensitive or privileged data across their enterprise.
Identify Sensitive Data Before Collection!
Heureka ACT provides unparalleled information and access to data on a scale once never imagined in E-
Discovery. Heureka's endpoint service runs daily providing timely information on each endpoint and
provides values in four critical areas; identification of sensitive data, a vast reduction in non-responsive
documents, reuse of tagging and classification of files and the removal of potential to export privileged
documents.
Identify
Files containing sensitive PII information such as SS #'s, credit card #'s, and bank routing information are automatically classified and tagged at every endpoint, every day, without moving a single file.
Reduce
Reduce non-responsive documents through Heureka's unrivalled targeted, and interative,  search capabilities including: boolean queries and keywords, ability to select only "in-scope" endpoints, and filter-by-tag.
Reuse
Multi-matter intelligence sharing, via classification & tagging information import, from other systems such as review, text analytics or AI and machine learning platforms which can then get sync'd across all Heureka endpoints.
Remove
Remove the risk of privileged production by being able to: view tags BEFORE export and exclude files tagged as "privileged" thanks to the ability to reuse tagging information from other review and intelligence platforms.
ACT™ For E-Discovery & Investigations.
Heureka's ACT (Advanced Classification & Tagging) vastly reduces the time and cost associated with legal review by reusing data intelligence gained during the review process.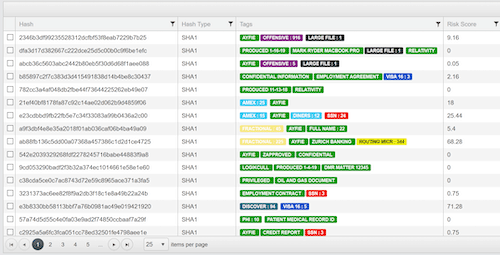 Central Classification Library
The heart of Heureka ACT is the central classification library. All classification tags applied to documents in place are uploaded to the central library and then shared to other machines running Heureka. This ensures that all copies of a document are classified the exact same way.
Multi-Matter Intelligence Sharing
Heureka is the first platform to provide true multi-matter intelligence sharing outside the review platforms.  Heureka's ACT allows users to import matter tags back into the Heureka platform and apply those tags to specific documents based on the file's fingerprint. Best of all, Heureka syncs all tagging intelligence in a single place and will apply intelligence gained on a single file across all files throughout the enterprise. In other words, files become smarter through time.
Heureka can also import data intelligence gained from analytics platforms such as Canopyco™,Contexture™, orAyfie™. Heureka's unique shared-intelligence platform blends traditional human knowledge classification with intelligence gained by AI or ML.
Reuse knowledge gained during review
Central library for all tag decisions
Files become "smarter" over time
Inclusion of AI and Machine Learning analytics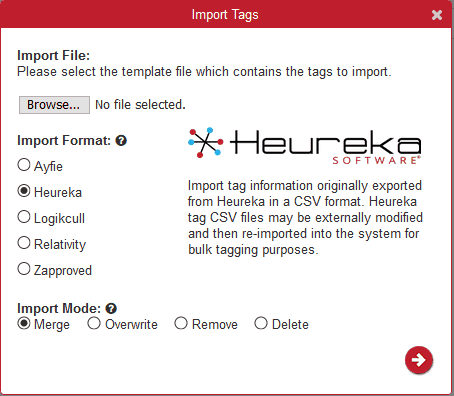 By having a holistic view of data in-place, organizations can apply granular classification tags in order to identify specific type of critical and sensitive data. Heureka tags can be accessed via a Tagging API as part of Heureka's shared intelligence workflow.
Key Features
Central classification library provides consistent document classification
Propagate classification decisions to duplicate files across the network
Near instant knowledge as to the location of critical and sensitive data
Respond to privacy and cybersecurity events quickly and easily
Share classification tags with other data-driven workflows
Import classification and tagging decisions form other platforms
Lightening fast, enterprise-wide data searching and classification.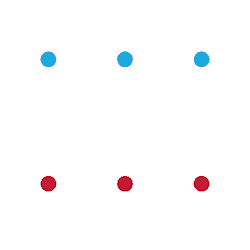 GDPR
Easily comply with GDPR articles
across large organizations such as responding to Subject Access Requests,  Right To Be Forgotten, Right to Data Portability, and more.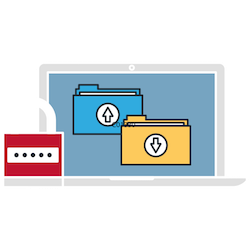 Governance & Compliance
Enforce document retention policies, eliminate ROT, and automatically classify sensitive data in-place to meet regulatory & compliance requirements and reduce exposure.
What Is Heureka's Advanced classification and tagging?
ACT approaches classification and tagging in two ways. First, Heureka's daily classification engine automatically detects PII such as credit and social security numbers along with bank routing information. Each system then automatically reports risk back to your dashboard and tracks risk trends across 30 days. Second, ACT allows users to add or import classification and tag intelligence and keep that intelligence in sync at all times across all installed systems. A central tag library stores all tag information and provides import tools for intelligence sharing.
How does ACT help in the legal E-Discovery field?
ACT provides a workflow allowing for the application and reuse of tagging decisions created in E-Discovery review platforms. These time consuming and costly decisions are typically lost when a case or matter is closed. Heureka allows users of Relativity®, iConect®, Logikcull® and Zapproved® to import tags back into the ACT library and apply them against files on endpoint computers. Tags are automatically sync'd to all computers and each search will immediately return any new tag intelligence.
How does ACT help with information and privacy professionals?
Heureka provides daily risk intelligence by automating the process of locating and tagging PII information. Each day the Heureka classification engine identifies risky information such as social security and credit card numbers as well as bank routing numbers and offensive terms. All information is reported to a risk dashboard which also tracks risk trends over 30-days. Risk tags are automatically applied by ACT along with a Heureka risk score based on risk type and quantity. Heureka provides a centralized view across the enterprise but more importantly provides the tools necessary to remediate any file-level issue, from any source in the Heureka environment.
How does ACT interact with A.I. and Machine Learning platforms?
Virtually any analytics engine has the capability to interact with Heureka ACT by exporting classification or tag information. Heureka's centralized ACT library easily imports data in and then applies the intelligence across any matching file in the Heureka installed environment. Heureka's shared intelligence workflow provides bi-directional tagging transfers and has a RESTful tagging API in which platform intelligence can easily be accessed. Heureka works with platforms such as Ayfie®, Canopy® and Contexture®.