Bringing Order to Unstructured Data Wherever It's Hiding
The Heureka Intelligence Platform is designed to help organizations automate and overcome the challenges of locating and classifying unstructured data. We require minimal server infrastructure and deliver real-time data and risk analytics enterprise-wide.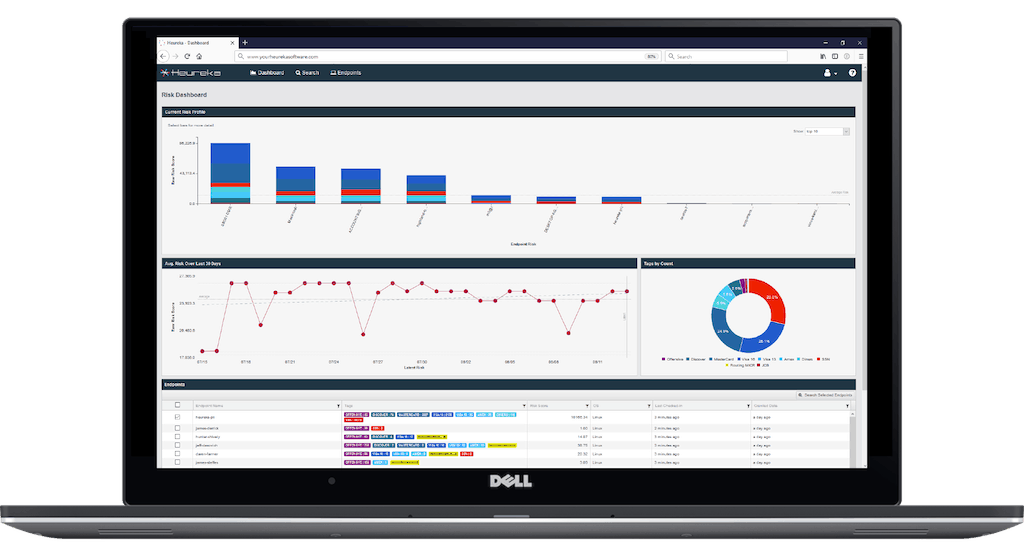 The Heureka Intelligence Platform
Analyze unstructured data to respond quickly to E-Discovery and investigations, GDPR requests, privacy inquires, regulatory and compliance events, and data governance.
Rapid Deployment
The Heureka Intelligence platform is easy to deploy and allows you to start getting results quickly.
Multi-Platform
Windows? Mac? or Linux? Manage your unstructured data across all of your endpoints and file servers.
Highly Scalable
With our cloud or on-premises solutions,  Heureka is designed to grow with you regardless of your organizational size.
Single Interface
Proactively manage endpoints, PII risk, view trends, create reports, conduct searches or take file action.
File Remediation
Remediate files by deleting or quarantining or collect files to a central location.
Plays Well With Others
Heureka easily exports data to common E-Discovery review platforms or BI tools to  share data intelligence.
Search and Analyze unstructured data without moving a single file.
Heureka's flexible installation options are tailor-made to support cloud or on-premises deployment. The Heureka Intelligence Platform consists of the following components.
The Intelligent Agent is quickly and easily installed on servers, file shares, laptops and desktops.
How It Works:
Once an endpoint is installed, a full text and metadata index is silently created in the background and is updated daily with new or modified information.
Heureka's automated classification engine also performs a daily sweep for PII information such as national identity, credit card numbers and bank routing information. Heureka's risk dashboard provides a unique Heureka risk score and gives users a current and thirty-day historical view providing at-a-glance risk trends across an enterprise.
Available on:



Heureka's Command Console is the heart of the Heureka Platform.
How It Works: 
The Command Console gives users complete control over their Heureka-installed environment. The Risk Dashboard provides insight into daily and monthly risk trends with Heureka's unique Risk Score and auto-classification tagging.
Users can create endpoint searches and take direct, file-level actions such as quarantine and delete on the result sets. For users in the legal workspace, files can be collected and exported to common review platforms such as Relativity®, iCONECT/XERA®, Logikcull® and Zapproved®.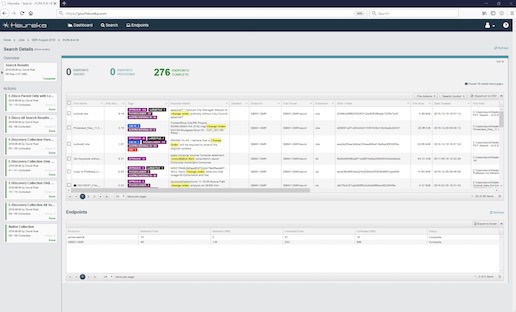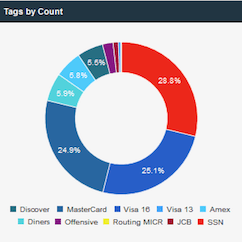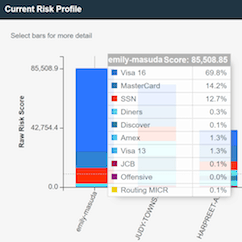 Search and Analyze unstructured data without moving a single file.
The Heureka Intelligence Platform gives you real-time access to unstructured data on network file systems, servers, VM's, laptops and desktops from a single user interface and provides remediation tools including file collection, quarantine or delete.
Heureka Intelligence Solutions
Lightening fast, enterprise-wide data searching and classification.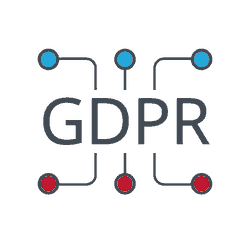 GDPR & CCPA
Easily comply with GDPR, CCPA, and data privacy regulations
across large organizations. Enable response to SARs/DSARs, Right To Be Forgotten, Right to Data Portability, and more.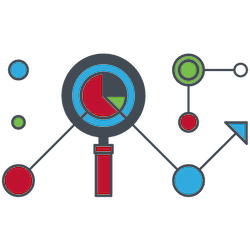 E-Discovery
Search and analyze data at the point of creation allowing you to surgically target and collect only the most relevant data to reduce time and processing costs.

Governance & Compliance
Enforce document retention policies, eliminate ROT, and automatically classify sensitive data in-place to meet regulatory & compliance requirements and reduce exposure.
Frequently Asked Questions
How long does it take to install Heureka?
Minutes! An average laptop or desktop will install and check into the Command Console in less than three minutes.
How long does a search take?
One minute or less for the first set of results! Endpoints check to see if they have a search or file action every minute. The more endpoints you have in your environment, the faster the results will begin returning to your Console as endpoints are staggered across the one minute check-in time.
What file actions does Heureka have?
Users can not only search for their information, they can collect, delete or quarantine files from any endpoint in their environment. This allows users to have one central place from which to perform file collection or remediation.
What operating systems does Heureka support?
Heureka supports Microsoft® Windows® 7+, MacOS® 10.5+ and multiple versions of Linux®.
Do you support file shares?
Absolutely! Heureka works across multiple file shares with options to improve performance when the share sizes get really big.